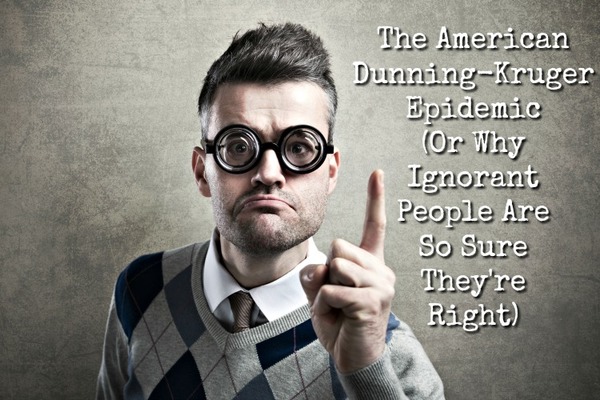 It's time to address an epidemic in the United States. It's one that could be deadly, particularly to liberty.
It's an epidemic of Dunning-Kruger. It's why ignorant people are so certain that they're right.
What's that, you ask?
The Dunning Kruger effect is a cognitive bias in which individuals, who are unskilled at a particular task, believe themselves to possess above-average ability in performing the task. On the other hand, as individuals become more skilled in a particular task, they may mistakenly believe that they possess below-average ability in performing those tasks because they may assume that all others possess equal or greater ability. In other words, "the miscalibration of the incompetent stems from an error about the self, whereas the miscalibration of the highly competent stems from an error about others." 
Read the entire article on The Organic Prepper Website.